Shipping Information
Date Posted:19 May 2020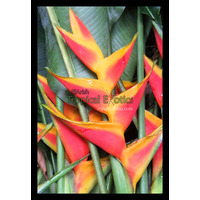 ---
CORONA VIRUS UPDATE: WE recommend holding off ordering until spring. WE absolutely will not be sending NSW and Victoria until then. Postage is way too slow atm for plants to travel safely. WE ARE NOT RESPONSIBLE FOR AUSTRALIA POST!!!!!
WINTER SHIPPING DATES dates for Queensland 21/5/20 , 1/6/20, 29/6/20, 24/8/20 CUT OFFS ARE THE THURSDAY BEFORE THE LISTED DATES.
PLEASE BE AWARE PAYPAL/CREDIT CARD FEES ARE NONREFUNDABLE!! IF YOU CANCEL AN ORDER THE FEES WILL NOT BE REFUNDED AS THEY ARE NOT PAID TO US!!!
We have Flat Rate Postage, costs are: Qld $15, NSW and Vic $20 . No matter how many plants you order your cost is the one flat rate cost for the order. We pick up the extra costs of large orders as a discount to you. We do not send to the NT anymore.
Please note your
flat rate shipping charge is for regular post not express
.
If you would like your plants sent Express Post because you live a far distance or remote area from us,

please contact us for an express shipping quote. Unfortunately,if it is a super remote area we may not be able to get plants to you safely. If you are in doubt contact us before ordering as we cannot be held responsible for shipping times to remote areas via regular post!!!
It takes us time to pick. prepare and pack orders. Plants travel over the weekend and plants do not get "stuck" because we send on Thursdays. However, we do understand that some people prefer their plants be sent on Mondays and if that's the case you'll be better off ordering with another company that suits your needs better. If you order from us and start sending me cranky emails about plants being "stuck over the weekend" I'll get cranky too as it means you did not read the shipping information before ordering.
'
Flate rate postage in your invoice included posting by eparcel with tracking. If you would like for a signature to be required for delivery please indicate in the "special instructions" box.
Once the order is sent you will receive a confirmation email from Australia Post with your tracking number.You will another email when the package is at your local post office, generally a few days after the lodgement confirmation. If Australia Post does not deem it safe to deliver to your house (i.e. dogs, gates, stairs) you may need to pick up your parcel at the post office.
Shipping times are generally as follows: Qld 4-6days, Nsw 5-7 days, Vic 7-8 days
If you don't receive your plants within the time frame given please contact us asap so we can have a trace put on the package.
We do not ship to NT, WA , SA or Tasmania. We do not export to other countries. We will not send to NSW or Vic again until spring 2020 due to slow Auspost during the pandemic.
​

We do not recommend purchasing plants when temperatures are approaching or over 28 degrees celsius. Either order earlier in the season (spring) or wait until it's cooling down a bit (late February). There is also a chance of packages getting stuck in transit due to flooding during the Wet sSason so it's safer to purchase early in spring or post March.
Plants purchased in winter will require special care. Tropical plants will need to be kept in a hothouse or somewhere where temperatures are consistently over 15 degrees with bright light. You can pot your plants up and keep them as indoor potplants for winter and then plant in spring. ​In winter we only ship twice a month.