Shipping Information
Date Posted:19 May 2020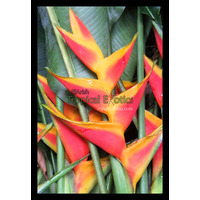 ---
Plants Confirmed as paid by 9 a.m. on Friday will go out on Monday. We only have one shipping day per week.
CORONA VIRUS UPDATE: We are not taking additional ordes for NSW and Vic until auspost gets it together. Postage is way too unpredictable atm. WE ARE NOT RESPONSIBLE FOR AUSTRALIA POST!!!!! Expect delays during the global epidedemic, Queensland orders are taking up to a week to reach their destination. If you are worried we're happy to give you an express quote but have no idea how much faster that will be.
PLEASE BE AWARE PAYPAL/CREDIT CARD FEES ARE NONREFUNDABLE!! IF YOU CANCEL AN ORDER THE FEES WILL NOT BE REFUNDED AS THEY ARE NOT PAID TO US!!!
We have Flat Rate Postage, costs are: Qld $15, NSW and Vic $20 . No matter how many plants you order your cost is the one flat rate cost for the order. We pick up the extra costs of large orders as a discount to you. We do not send to the NT anymore.
Please note your
flat rate shipping charge is for regular post not express
.
If you would like your plants sent Express Post because you live a far distance or remote area from us,

please contact us for an express shipping quote. Unfortunately,if it is a super remote area we may not be able to get plants to you safely. If you are in doubt contact us before ordering as we cannot be held responsible for shipping times to remote areas via regular post!!!
We do not ship to NT, WA , SA or Tasmania. We do not export to other countries. Currently we cannot send to Victoria or NSW due to long auspost delays from covid 19. We do not know when this will change, when it does we will update.