Open for Business!!!
Author: Ann Date Posted:1 August 2023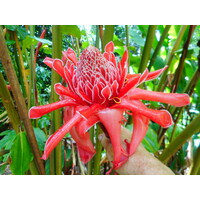 We are Back Baby!!!
Update 15/08/23
Hello Everyone! Just a little update on send out. As you know we started taking preorders on August 1st. We officially start sending out packages on August 21st (Monday). However, I strongly recommend waiting a little longer for NSW and Victorian customers. Yes, it's been a warm winter, yes, all the broms and palms you have are coping fabulously BUT…. Establishing a tropical plant in winter is harder than keeping a tropical plant alive in winter. So you've paid for them, it's your decision, but I am giving you my opinion as someone who has been sending out plants on this website for over 19 years.
I am asking everyone to please let me know if they would like plants now or to hold off. I'm defaulting Queensland orders to go out first and NSW/Vic to be on hold but I would like written confirmation, so please reply please send or please hold asap. As normal 9am on Friday will be cut off for confirmation as I will have heaps and heaps of orders going out on Monday and Tuesday.
Happy Gardening!!! Ann & Scott
We're chomping at the bit to get back into it! As some of you may have noticed we've been loading stock onto the website to get ready.
Although it is unusually warm here in FNQ, there is still a good chance that it will get colder before spring officially arrives.
We are officially taking orders again, however, our first send out date is August 21st, 2023. We will confirm with customers before sending in case anyone wants to hold off until a little later. So there's no issues if you would like to put a hold on your paid order until later in September.
Happy Gardening!! Scott & Ann
---
Leave a comment