Returns Policy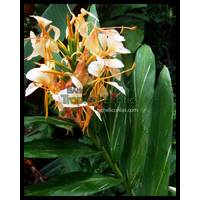 At El Arish Tropical Exotics we pride ourselves on our high quality plants. We guarantee that our plants will leave here in prime condition. In the event you are not satisfied with your purchase, this refund policy explains when we will give a refund. Please remember we ask for a mailing address as we send plants via eparcel. If you give us the wrong address we can not be help responsible so please check you address carefully. If you are clueless about growing the plants you've ordered we cannot be held responsible for their safety in your possession so research your plant selection closely before ordering.
You are entitled to return goods and ask for a refund, exchange if the goods you purchased:
Are not the same as the description provided on the website.

Do not do the job as you were led to believe​.

We do not refund the cost of postage/freight or paypal fees as they are costs incurred

.

We will need to see photos of the plants within 24 hours of arrival for you to recieve a refund. Plants will need to be still in their packaging so they can be returned to us. Do not pot the plants up and then contact us at a later date with your complaint.

Plants will need to be posted back to use within 48 hrs as they are perishable.
YOU are not entitled to a refund if you:
Simply change your mind or no longer want the goods or choose the wrong size/colour. Our plants are perishable items and have been often barerooted from pots and travelled in the post. So please choose wisely and ask questions before purchasing.
There is a 25% restocking fee for cancelled orders is stock has been set aside for the order. We do not refund postage fees as they are an incurred cost. So please choose wisely and read the copius amounts of information we offer on the website before ordering.
​We are not responsible if you order when temperature in your area is below 20 degrees or above 27 degrees. We are not responsible if you do not follow the plant care instructions provided. Please consider if your plant choices are sensible and the plants will grow in your region.
In the event that you do have an issue you can use our Resolution Centre

.