Christmas Closures and Beyond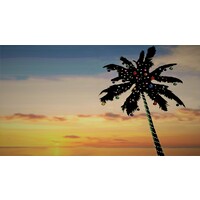 Christmas Holidays 2021 We are closing for annual holidays
Yes, It's That Time of the Year Again!
EDIT 7/12/2021: WITH THE BORDERS OPENING ON MONDAY THE 13th WE RECOMMEND NSW ORDERS HOLDING OFF ORDERING UNTIL AFTER CHRISTMAS AS THERE ARE SURE TO BE DELAYS ON THE ROAD!!!!!
Australia Post has notified us that Dec 13th is the last day they advise to send packages before Christmas. Therefore, cut off will be 9am sharp December 10th. ANY order made past then will be held over until after the New Year. However, we advise you to get your orders in as early as possible as Christmas is a very busy time (which we all know).
Victoria: We are hoping to start accepting Victoria orders again after the New Year. EDIT: With the increase in case numbers post is slowing down Victoria to Queensland is taking two weeks plus, we are holding off on sending for at least another two weeks.

Our NSW orders are starting to arrive at a more normal time frame and we're hoping that Victoria will be speeding up as well. However, keep in mind that we are not responsible for how long Auspost delivery takes, so we encourage you to weigh up the odds before ordering.

A few specials on the website and new things being loaded, have a swizz around!

A reminder that we take annual holidays between last send out (Dec 13th this year) and January 2nd. So please don't freak out if you can't get in touch, everyone deserves a holiday!

If we don't see you before the holidays, have a great one and thank you for your support!!
---
Leave a comment