Christmas Closures and Beyond
Date Posted:2 December 2022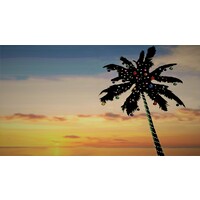 Christmas Holidays 2022 We are closing for annual holidays
Yes, It's That Time of the Year Again!
It's that time of the year again! We'll be shutting down over the holidays as the auspost network will be clunky. Therefore. Our last sendout will be Thursday Dec 15th. All orders will need to be in by Monday 9am as it takes us time to pick and prepare plants before sending. Any orders after 9am Monday Dec 12th will be held until after January 1st when we resume sending again.
It's been a challenging year for so many of us and I hope this holiday time brings peace and joy for all of us as well as amazing gardening!
Wishing you and yours Happy Holidays and a fabulous New Year.
Warm Regards, Scott & Ann
---
Leave a comment