About Us
Author: The Cains Family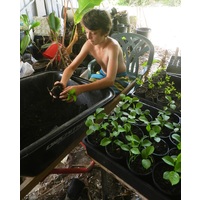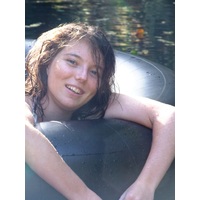 Welcome to our website!! I f you are visiting us you are obviously a on a quest to find beautiful plants to fill your lush tropical style garden. And you've come to the right place because you won't find a better selection or higher quality tropical plants online anywhere in Australia. Our online business started as a small addition to our Tropical Cut Flower Farm and Landscaping business but quickly grew. You see, we are avid collectors of tropical plants, we love landscaping and we especially love creating beautiful tropical gardens. We've found other people shared our taste for Lush beautiful Tropical Plants as well but can't source rare and new varieties of Tropical Plants easily. Even in the subtropics it can be difficult to source a variety of plants for Balinese Style Gardens. That's where we come in. So please look around. We have lots of detailed information about plants on our plant profiles, our blog is filled with excellent articles on Tropical Gardening and our links page will give you additional information sources.
So who are El Arish Tropical Exotics? We are a family of four all of us actively involved in our family business. Our Tropical Plant Nursery is located on 15 acres in the Walter Hill Range. An area of significant habitat considered important linkage between upland and lowland rainforest. Our property backs on to the World Heritage listed Wet Tropics and is a hop skip and a jump to the Great Barrier Reef but is sometimes inaccessible. It's a real jungle block but not a retail nursery!
Scott has an Associate diploma in Horticulture from the University of Western Sydney(Hawkesbury Campus) graduating in 1991, a Permaculture Design Certificate and has also completed Certificate 3 in Landscaping from Cabolture Tafe college to become a trade qualified Landscaper . He's also a country boy with farming in his blood . I'm Ann. I am particularly interested in being as sustainable as possible in our nursery practices. I've done a certificate in Biological Farming as well as a course in brewing microbes. I make sure as much as our packing materials are recyclable, we use as few chemicals as possible and in general leave as small an environmental footprint as possible. Our two kids complete our little crew and are great little helpers in the garden and around the nursery.
El Arish Tropical Exotics is solely owned and operated by Scott and Ann Cains and has been since 2000. We've been selling our tropical plants online since 2004.

We're a small "company" preferring to stay small enough to be hands on and dealing with customers directly. We do the majority of propagating here on site and the majority of photos you see on our website are photos we have taken of our mother-stock.
We love what we do, have a real passion for plants and hope that we can help you create your own little piece of paradise.
Thank you for visiting El Arish Tropical Exotic's website, the Online Tropical
Plant Store.