Christmas Closure and Shipping Beyond!
Author: Ann & Scott Cains Date Posted:26 November 2020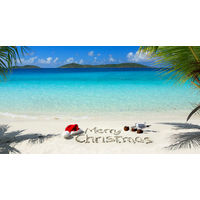 ---
Holiday Shipping Dates Here you'll find information about our holiday shipping dates and our annual holiday.
Christmas Closure and Beyond!!!
Yay! The borders are opening, and airlines are putting more flights on. This will take some of the pressure off Australia Post road network and hopefully we will see a return to more normal shipping times with the new year. If all goes to plan and we get the word from Auspost we will slowly open our shipping to other states, starting with NSW. Unfortunately, we have permanently ceased sending plans to South Australia or the Northern Territory.
We have also received information from eparcel that this is predicted to be Auspost's busiest Christmas ever. Therefore, we will be closing early this year and will not be taking orders after 7 am Wednesday Dec 2nd as Monday the 7th will be our last order send out for the year. We will resume sending on Monday January 4th 2021. The webstore will be closed until after Christmas and we will not be answering messages till then.
We plan to enjoy our holidays and do some fishing. We hope you enjoy yours as well and spend time doing things you enjoy. This past year has been a strain but hopefully has but into focus the things that are profoundly important.
We thank you all for your support, not only through covid but in the past!! We love you!!!
Warm Regards, Ann & Scott