We're Open for Business QUEENSLAND ONLY
Author: ann Date Posted:31 March 2020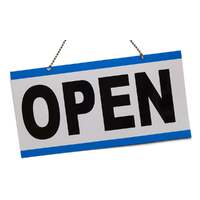 DELIVERY UPDATED DURING PANDEMIC Information on Shipping During Global Pandemic
Update: We Recommend waiting until spring to order. We realize you're all stuck at home and would like to pimp your gardens. We would love that too but until Australia Post sorts themselves out deliveries are taking longer than normal and it's not something we can control or are responsible for.
As of 15/4/2020 we are sending to QUEENSLAND ONLY. We've reccomended waiting until spring for Victoria and NSW but were still getting orders from those states, we have now disabled shipping to all states aside from Queensland. That does not mean your delivery to Queensland will be on time, it does not mean we are responsible for Australia Post. WE ARE NOT RESPOSIBLE FOR FREIGHT TIMES BEING INCREASED DUE TO A GLOBAL PANDEMIC for anyone including Queensland. We love you! We want you back! Come check us out in spring! We'll be using this time to propagate lots or rare stuff we never get around to.
Stay Safe and Sane, Ann & Scott
Check back for updates, hopefully things will be sorted in a few weeks! Link to Australia Post Updates Here.
30/3/2020
Delivery Delays are to be expected, we reccomend waiting until spring to order particularly for NSW and Victoria. Victoria and NSW wait until spring. Delivery is out of our control particularly in a global pandemic.