Buy Tissue Culture Banana Plants Online Australia
Buy Backyard Bananas Online from El Arish Tropical Exotics
We are an acredited QBAN nursery selling tissue culture stock. If you live in Queensland you will need to purchase tissue culture bananas. Growing your own backyard bananas are incredibly rewarding and surprisingly easy if you live in the right climate but please make sure you are not inadvertantly breaking the law or spreading disease.
Bananas are actually classed as a herb, propagated either by division or by tissue culture, and that means they are all genetically identical clones. The stems are made from layers of tightly-packed leaf-bases, and each new leaf is forced through the centre of the stem. At maturity they flower and only once. Subsequent plants come from the suckers that form at the base of the mother plant.
Banana plants are susceptible to serious diseases that can threaten agricultural industries that's why the government regulates the sale of bananas. Bananas need to be bought exclusively from QBAN certified tissue culture nurseries to sell to the public. That's what we do!
Bananas are best suited to a warm, frost-free, coastal climate. They need a good amount of sunlight and good moisture in the soil but dislike wet feet. Before planting prepare the soil well by turning over. Add compost, dynamic lifter and a hand full of lime. Mulch well and water regularly.
Bananas often produce large bunches of fruit. Don't let them all ripen together. To avoid gluts try cutting them off as individual hands, put them in a paper bag, and ripen them indoors.
You can find additional information on caring for your backyard bananas here
WE ARE NOT ABLE TO SELL PLANTS TO NSW, WA, NT OR TAS due to import restrictions.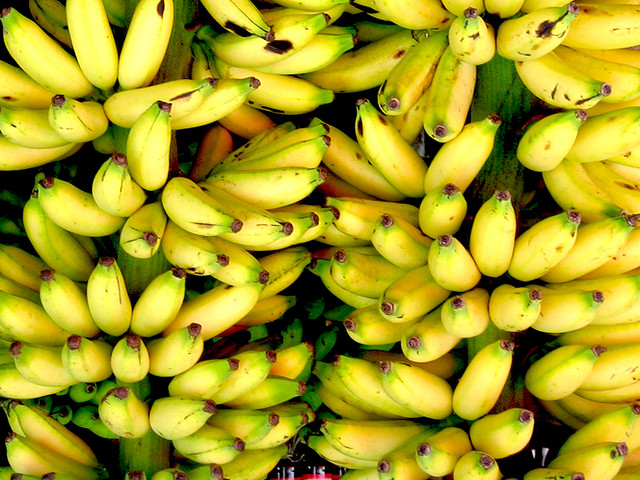 Buy Banana Plants Online from El Arish Tropical Exotics! Acredited QBAN nursery.
---