Shipping over Christmas New Year's and Our Son's Graduation
Author: Ann & Scott Cains Date Posted:3 November 2018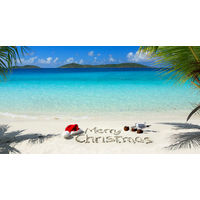 Holiday Shipping Dates Here you'll find information about our holiday shipping dates and our annual holiday.
We wanted to give everyone a heads up for dates we will and won't be sending for the holiday season.

First off: Due to a family commitment we will NOT be sending plants on Nov 15 th. Either get your orders in for posting the week before or be prepared for them to go out Nov 22/23rd. That means all orders placed after Nov 5th will go out on the 22/23rd.

Second: Holiday Closure for Annual Leave Begins on the 14th as we can't really post any closer to Christmas. All orders need to be in by the 10th of Dec to go out before Christmas!!! We resume sending first week in January.
Our family would like to wish all our customers a joyful holiday season and a ripper of a New Year!!!!